COMING SOON !
---
This Ignition Timing Meter is extremely valuable in repair work, engine tuning and CDI/TCI testing.
It offers an affordable, portable tool used in the field that doesn't not require a rig or timing lamp to measure the spark angle.
ITM detect the form of the existing crankshaft position pickup and display the type of pickup (Positive first or Negative first) Compatible with one pulse per rev analog pickup coil (VR) and Hall effect sensor.
It calculates and display the RPM.
At the same time, using a Capacitive Probe or a wire winded up around the spark-plug wire, it detects the High Voltage going to the spark.
Knowing the pickup time, the spark time and the RPM, the micro-controller then calculates and display the ignition advance timing on an OLED screen.
ITM shows you a highly accurate measure of +/-0.1 degrees
Can detect RPM limiter (No Spark detected = no Advance displayed)
All data are displayed every second and available on a USB connector.
Connect the Ignition Timing Meter to any Windows, Linux, Mac computer throughout an USB connection and terminal console to collect real-time ignition timing measures for further analysis or as a reference for one engine.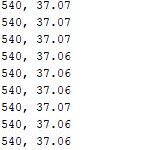 Positive first vs Negative first

Features
Input voltage range +/- 3v to +/-35 V.
signal conditioning.
Communication Micro USB Type B Port RS-232, 115.200 Baud 8N1
CSV format (RPM, Advance)
Compatible Windows, Linux, Mac
0.96 Oled 4 lines display.
2 Sensor status LEDs.
3 Pushbutton switches.
Power Supply 9 to 16 Vdc 0.1 W
Internal regulated power supply.
dimensions: 180 x 105 x 40 mm/ 2.8 x 2.2 x 1.5 in.
3 months warranty
Weight: 100g / 0.22 lbs
---
PHOTOS.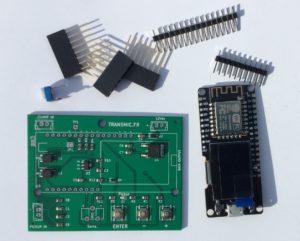 ---